Our Board of Directors 2022-2023
President – Robyn Hodgson RN
Secretary – Dr. Elliot Chapple PhD
Treasurer– Jake Farr  MSW, RSW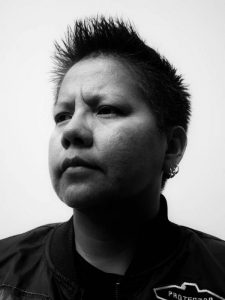 Member at Large – Dr. Percy Lezard (They, Them, Theirs). Dr. Lezard is a registered member of the Penticton Indian Band and their people, the Sqilxw, have lived on the territory known as the Okanagan Valley since the beginning of people on our land. My traditional territories stretch from Mica Creek, just north of modern day Revelstoke, BC and east to Kootenay Lake, south to Washington state and west into the Nicola Valley. Dr. Lezard is a Two-Spirit Non-Binary Disabled person continues to live as a guest on the lands of the Anishinaabe and Haudenosaunee peoples in Tkaronto (Toronto) for the past twenty years and who was responsible to uphold the Dish with One Spoon treaty in their nation-to-nation relations with the caretakers of these territories.
Dr. Lezard's background includes over thirty five+ years of field experience as a social worker, activist and scholar and with strong relations with many Indigenous communities, both urban and on reserve; as well as solidarity work with Black & Racialized communities and across multiple marginalities. Dr. Lezard has worked in both mainstream and Indigenous social service agencies. Wherever they go, they bring a specialization in Indigenous social work, 2Spirit pedagogies, Indigenous research methodologies, substance use/misuse, harm reduction, anti-racist/anti-colonial praxis and trauma-informed practices. They combine these theories, research approaches and frameworks of understanding to create a culture of healing wherever they go. Their current focus is on ensuring this culture of healing is fostered and supported within systems and structures. Dr. Lezard was part of the 2 Spirit Sub working group that created this document 2SLGBTTQIAMMIWG National Action Plan: Final Report that 2SLGBTQQIA+ circle, Two Spirit student researchers, Trans and Two Spirit Facilitators who engaged community members nationally.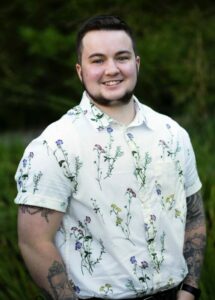 Member at Large –  Jacob Barry (he/they) identifies as a white, queer, transmasculine person and is a Ph.D. candidate in the Department of Gender, Sexuality, and Women's Studies at the University of Western Ontario, Canada. Currently he is working on a participatory action research project that explores the experiences of trans, non-binary, and gender diverse folks accessing and engaging with care in New Brunswick, Canada. Jacob is the founder of TransCare+, a community-based organization run by and for queer and gender diverse folks, which operates as a knowledge hub, social service provider, and community care collective. He holds a Master's in Gender Studies from Queen's University and has worked in the field of social services for 8 years providing direct support to trans and gender diverse communities. Jacob believes in mobilizing collaboration, collective care, and coalitional solidarity as a path towards gender affirming and culturally focused care for all gender diverse individuals and communities.  Jacob is deeply committed to anti-racist, anti-colonial, and disability justice advocacy and finds his work and life to most informed by the lessons and knowledge of 2SLGBTQQIA+, disabled, neurodivergent, Black, Indigenous, and/or People of Colour, poverty- and working-class individuals and communities. Jacob is a settler on the unceded and unsurrendered land of the Anishinaabe, Haudenosaunee and the Huron-Wendat peoples.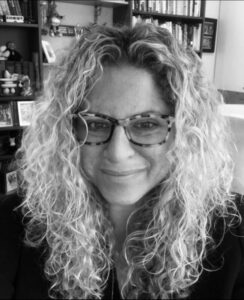 Member at Large – Stephanie Mitelman (She/Her) MA, CSE, CFLE
Certified Sexuality Educator
Member of the Order of Sexologists of Quebec
Certified Family Life Educator
Part Time Faculty, Concordia University
Stephanie Mitelman has been Part Time Faculty at Concordia University since 2005, in the Department of Applied Human Sciences. She teaches courses on human sexuality, diversity in human relations, and family life education.
Stephanie is a Member of the Order of Sexologists of Quebec, an AASECT Certified Sexuality Educator, and a Certified Family Life Educator with the National Council of Family Relations.
She is one of the founding members of the Sexual Health Network of Quebec (former Planned Parenthood of Montreal), and is also an equity, diversity and inclusion trainer with Egale Canada. She currently holds the position of EDI Officer for sexuality and gender with the Concordia Union for Part Time Faculty Association.
Stephanie trains schools, boards, organizations, and therapists across North America on working with individuals with diverse needs, and has written and published several resources. Stephanie also sees clients in her private practice, working with individuals with autism, on issues of gender, sexuality, safety and healthy relationships.